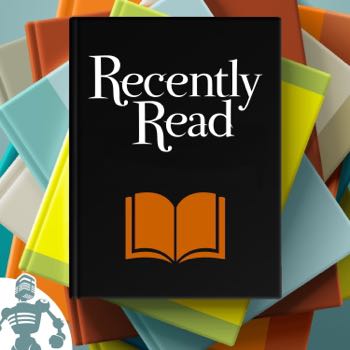 Hey all! If you haven't heard the news, The Incomparable podcast network has a podcast feed all about books!
So poor is my sense of time that I was going to call Recently Read a "recent addition" to the network. Then I looked at the list of episodes and realized the first one came out in June of last year. How does time even work?
Anyway, if you're a book-lover like I am, you may want to check this out. Each episode is short (usually well under 10 minutes!) and consists of someone talking about a book they just read. I've done several, and it's honestly encouraged me to read more. Turns out I like having a place I can talk about a book I just read, even if it's a one-sided conversation.
I've got a couple more drafted — yes, I write the script out before I record — and I'll be posting them soonish. It recently occurred to me that those scripts (with a little bit of polishing) would make for good blog posts. I know not everyone can (or wants to) listen to podcasts, so I plan to start posting those book reviews here. Also soonish.
I really do encourage you to check out the podcast though. There are many more people than just lil ol' me on the network, and quite a few of us have been Recently Reading. It's fun!